Delineating Biologically Important Areas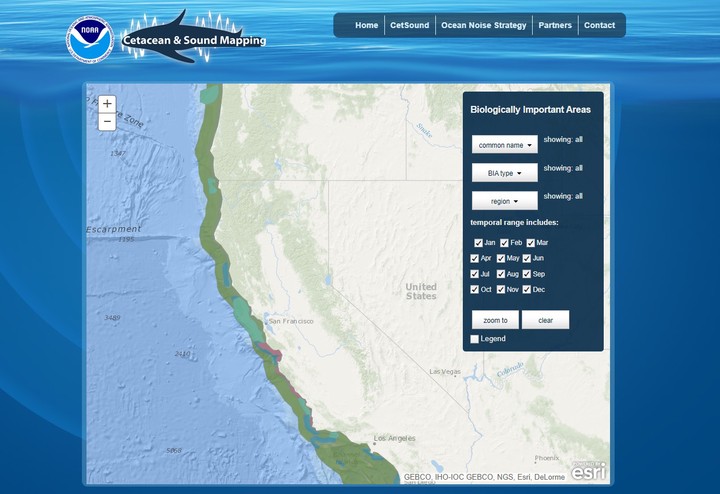 In 2015, Ferguson et al. coordinated an effort to define biologically important areas (BIA) for cetacean stocks in US waters, using a combination of information from the scientific literature, unpublished data, and expert knowledge. This information was then used to develop written narratives and an interactive map for each species or stock and their corresponding BIAs (seasonally or year-round). BIAs include areas that are important for migratory, reproductive, and feeding purposes, as well as areas used by small and resident (i.e., non-migratory) populations. These areas were created to serve as a tool for managers, researchers, and the public for analyzing and planning cetacean conservation and species protection initiatives required under US statutes (e.g., minimizing impact from anthropogenic activities). Visit the current interactive BIA (CetMap) here.
Now, five years after the initial effort, Ferguson et al. and regional cetacean experts across the US are reconvening to both update and improve the BIA delineation process. My role in this round of BIAs will be supporting the Hawaii and US West Coast leads in the delineation of cetacean BIAs in those regions, mainly assisting with analyses of data being used to support BIA delineation.